Details
LS3 Centrifugal Supercharged Camshaft
22X/24X .61X"/.59X" 115+5.
With only 5 degrees of overlap, this cam is docile enough to be used in daily driver applications. Don't be fooled though, when you strap a large blower to your LS3, this cam is capable of marching straight into 1000 horsepower-land and setting up a new home for patriots like yourself. Lift approaching .650" or more while using stock 15 degree rocker arms with too much open spring pressure can damage valve tips long term. We recommend maximum lift of .630" and maximum open pressure of 400 lbs when using stock rocker arms in daily driver applications.
Conrad's C6 showing off the idle tone of the LS3 Supercharged Grind.
This cam is EASY on parts and has been proven into the 8 second 1/4 mile range!
Stock LS3 - LS3 Supercharged Cam - Novi1500 - 14psi - 804whp/748tq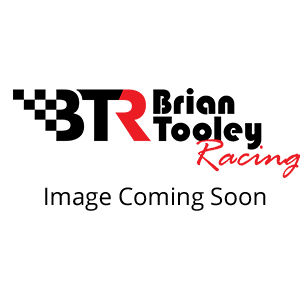 Additional Information
| | |
| --- | --- |
| Length | 24.875 |
| Height | 2.5 |
| Width | 2.5 |
| Weight | 11.0000 |
| BTR SKU | 32744155 |
| Brand | Brian Tooley Racing |
| Part Type | Supercharged Cam |
| Cam Style | Hydraulic Roller |
| Engine Type | LS3 |